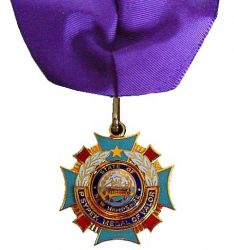 The Awards Program was started in 1987, funded by a bequest
from the estate of Paul W. Sypek, a communications operator at
the Concord Fire Department, who felt that many outstanding
acts of heroism, courage, and performance beyond the call of
duty were going unrecognized in the State of New Hampshire.
Paul's will created a committee, composed of members of the
fire service, to seek nominations and to honor volunteer, call,
and career fire service personnel in New Hampshire whose
actions were deemed to be above and beyond the call of duty.
Since 1987, the program has been administered under the
auspices of the NH Fire Academy. In 1991, the Committee of
Merit was reorganized into a private, non-profit organization,
and by the fall of 2005, it was renamed the "NH Fire Service &
Emergency Medical Services Committee of Merit" so that both
fire service and emergency medical services personnel could be
recognized at the same event. In 2016, the committee joined
forces with the Fire Standards and Training Commission and the
Academy to present their traditional "Academy Awards" to
those who excelled in fire service education and training.
Our organization is supported by the several NH Fire Service
Associations. We are funded entirely through generous
donations from many businesses, organizations, and individuals
like you, and we encourage everyone to support this worthy
cause.
The future looks very bright for our organization! This year, for
the first time, we will proudly honor those who have dedicated
most of their lives to the fire service or emergency medical
services. We have also added a representative from the NH
Forest Protection Bureau to the committee. With the help of
our contributors, we will stay dedicated to our mission for many years to come.